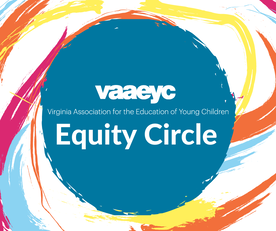 Vision:
Recognize and respect the unique value of every individual's culture, family structure, language, race, gender, ability, religion, and economic class.
Mission:
Take a holistic approach to understanding the impact of racism and inequity on the early childhood community. We will do this by:
Building collaborative relationships between families and early childhood professionals to support all children with equitable opportunities.
Recognizing individual backgrounds and our own biases (implicit and explicit) to meet children and families where they are and provide differing levels of support depending on individual need.
Providing training and support for early childhood professionals to foster success and maximize each child's potential.
You are invited to join the Equity Circle of VAAEYC to our first "Perspectives" Field Trip to the American Civil War Museum. The museum is located in Richmond, VA and we have planned a group tour for Saturday, September 24 at 11:00 AM. It is completely free with our group. We will be discussing the Civil War from the women's perspective. If you would like to attend please fill out this survey. 
The Melungeons Movie Viewing | September 21, 2022 from 6:30 to 7:30 p.m. via Zoom CLICK HERE TO REGISTER
What are The Melungeons? Click here to read more.
Next Circle meeting | October 19 starting at 6:30 PM on Zoom
Won't you join the conversation? To be added to the Circle email announcement list email HERE.