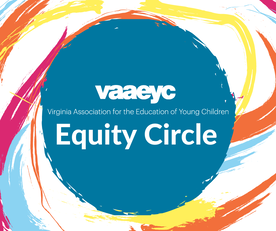 Next Circle meeting | July 26, 2023 starting at 6:30 p.m. via Zoom
The group will discuss upcoming field trip opportunities, professional development opportunities related to equity, and more. Recent discussions included equitable access to CLASS information.
Won't you join the conversation? To be added to the Circle email announcement list email HERE.
Vision:
Recognize and respect the unique value of every individual's culture, family structure, language, race, gender, ability, religion, and economic class.
Mission:
Take a holistic approach to understanding the impact of racism and inequity on the early childhood community. We will do this by:
Building collaborative relationships between families and early childhood professionals to support all children with equitable opportunities.
Recognizing individual backgrounds and our own biases (implicit and explicit) to meet children and families where they are and provide differing levels of support depending on individual need.
Providing training and support for early childhood professionals to foster success and maximize each child's potential.