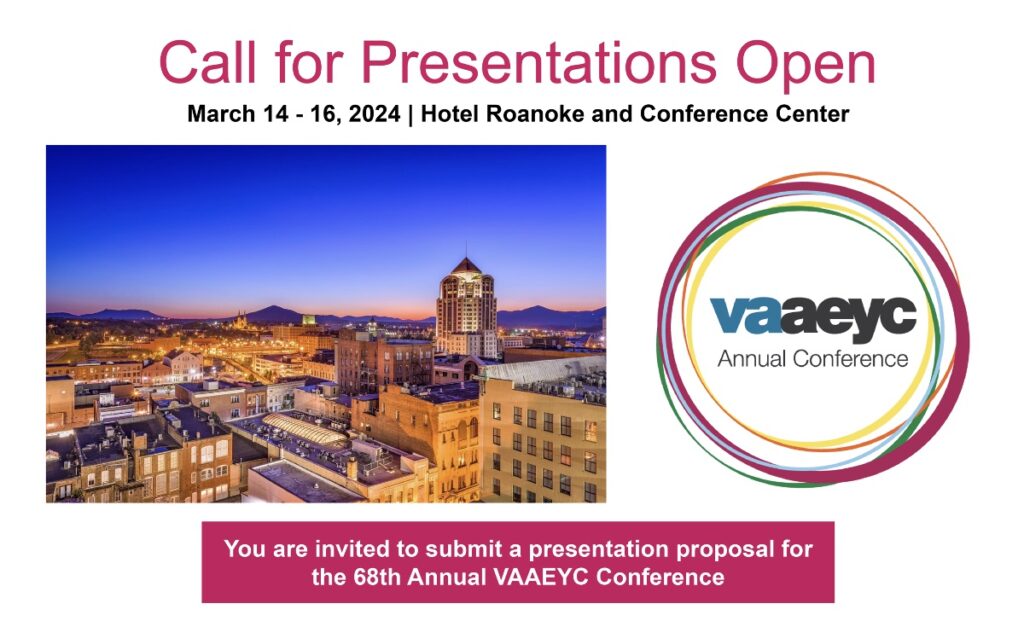 VAAEYC's Annual Conference brings together early childhood educators from across the Commonwealth and beyond and is seeking talented presenters with knowledge to share! This three-day conference held March 14 – 16, 2024 in Roanoke, VA will bring together hundreds of educators from across the commonwealth to learn, share, grow, and collaborate for Virginia's children. Application deadline is September 1, 2023.
Proposal Criteria and Details
Workshops will be selected by a peer committee, based on how the proposal matches the requested criteria. Notification of acceptance will be made on a rolling basis through November 1, 2023.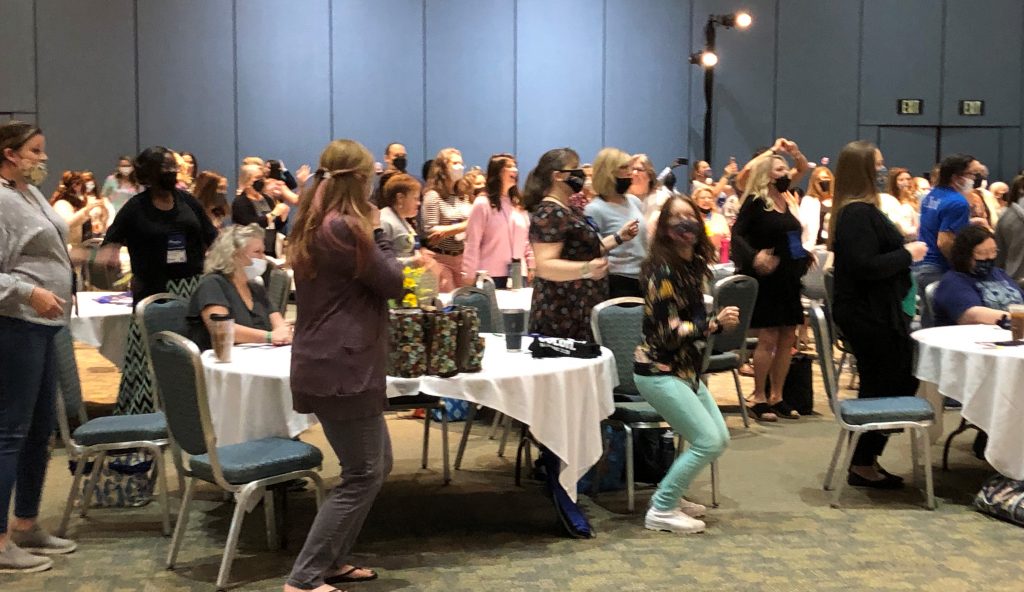 This conference will be in person and there is a chance of offering a few prerecorded workshops for those unable to travel to Roanoke, VA.
VAAEYC is seeking sessions that can be approved for CEU and are offered in 60 or 90 minute time blocks. There is a possibility of 2 hr in-depth sessions being offered on Thursday, March 14 if you have an excellent workshop to propose.
We invite you to submit a proposal for consideration.
Please be prepared with the following required information:
Presentation Title
Presentation Description
Learning Objectives
All presenter names and contact information
All presenter biographies
Presenting experience
Availability
Target Audience
Presentation room set preference
Topic areas requested:
Coaching and Training Teachers
Developmentally Appropriate Practice
Equity and Diversity
Family Support and Connection
Leadership and Administration
Observing and Recording Children's Learning
Physical or Cognitive Development of Children
Social and Emotional Program Development
Supporting Children with Special Needs
---
Please note that VAAEYC does not offer honorarium for workshops, but the lead presenter is offered complimentary conference registration and co-presenters are offered a modest discount.