---
Thursday, March 9, 2023
8:00 – 8:30 a.m. | Morning Welcome and Wolf Trap Warm Up
8:30 a.m. Morning General Session | Using Music to Spark Joy in Your Classroom for You and Your Students
Presenter: Mary Anderson, My Music Starts Here
Each day as teachers, we face so many challenges and stare down a never ending To Do List. We need ways to spark joy for ourselves and our students throughout the day, while continuing to support their learning in the best ways possible. Engaging in music as a whole group activity is the win-win, even if you've never sung a note in your life! In this session, you will understand why using high-quality music in your classroom has such a huge impact on children's learning and development as well as everyone's mental health, what it looks like, and how to do it. We will actively participate in making music together and you will learn simple ways to integrate music into your daily routine with your students to maximize their learning potential. Leave with a song in your heart and feel empowered to share music with your students to create a stronger, healthier classroom community through connection, love, and joy.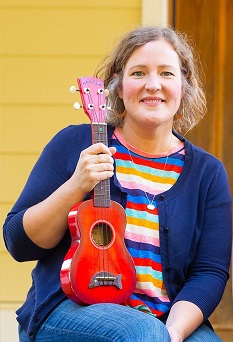 11:45 a.m. – 1:15 p.m. | Lunch and Learn Session: The Girl Who Lived in Books: A Tale of Perseverance
Presenter: Mariana Llanos
We're all made up of stories. Stories energize us, motivate us, and captivate us. Understanding that we all have different stories helps us become more empathetic with the world around us. Mariana Llanos will share stories not only of perseverance and resilience in her journey as a children's author, but also as an immigrant mother from Peru. How she has overcome the fears that limited her and how she continues to jump over obstacles to reach her dreams will be a main theme of this presentation.
Mariana Llanos is a children's author born and raised in Lima, Peru. Her latest book, Run Little Chaski, an Inka Trail Adventure has won the 2022 Oklahoma Book Awards and is featured in the Great Reads from Great Places collection from the Library of Congress. She currently resides in Oklahoma where she continues to work on her upcoming books.
Friday, March 10, 2023
8:00 – 8:30 a.m. | Morning Welcome and Wolf Trap Warm Up
8:30 a.m. Morning General Session | Navigating Our Work with Joy, Kindness and Self-Care: Uplifting Ourselves, Uplifting Others
Presenter: Jacky Howell
We all recognize that the times we are living in are challenging for many reasons, including the ongoing struggles with the pandemic and the effects on our field. Now more than ever, cultivating resilience in ourselves and those with whom we work and centering around community, joy, kindness, equity, and purpose are critical in lifting us up and moving our field forward. Come participate in this keynote session with Jacky Howell that will leave you singing, with concrete ideas and ways reconnect us all to the greater purpose of our work.
11:45 a.m. – 1:15 p.m. | Public Policy & Advocacy Lunch & Learn
Presenter: TBA
Pick up your pre-purchased lunch, or stop by the concessions and grab a lunch and join us in this important lunchtime session. All educators in Virginia need to stay informed on policy impacting the profession, and be advocates for children in the Commonwealth. This session informs and shares important and relevant information on policy.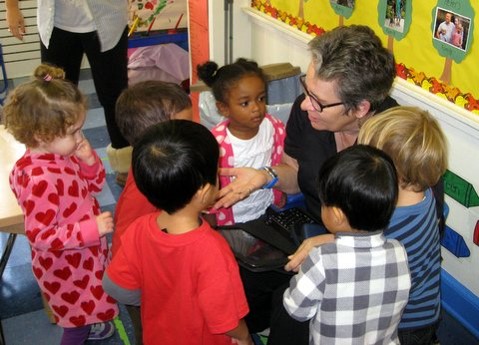 Saturday, March 11, 2023
8:00 – 8:30 a.m. | Morning Welcome and Wolf Trap Warm Up
8:30 – 9:30 a.m. | Opening Morning Session: Spark a Revolution in Early Education: Speaking Up for Ourselves and the Children
Presenter: Rae Pica
Are you eager for some real change in early education and care? For realistic expectations for you and the children? Can you imagine if policies were created by people who understand child development and the needs of families and early education? If you wish you could do something to make a difference but aren't sure how, join Rae in her revolution! You'll see that becoming a champion is easier than you think!
Attendees will:
Consider the reasons they must speak up for themselves and the children.
Discover that "advocacy" doesn't have to be a scary prospect.
Learn simple methods for creating change.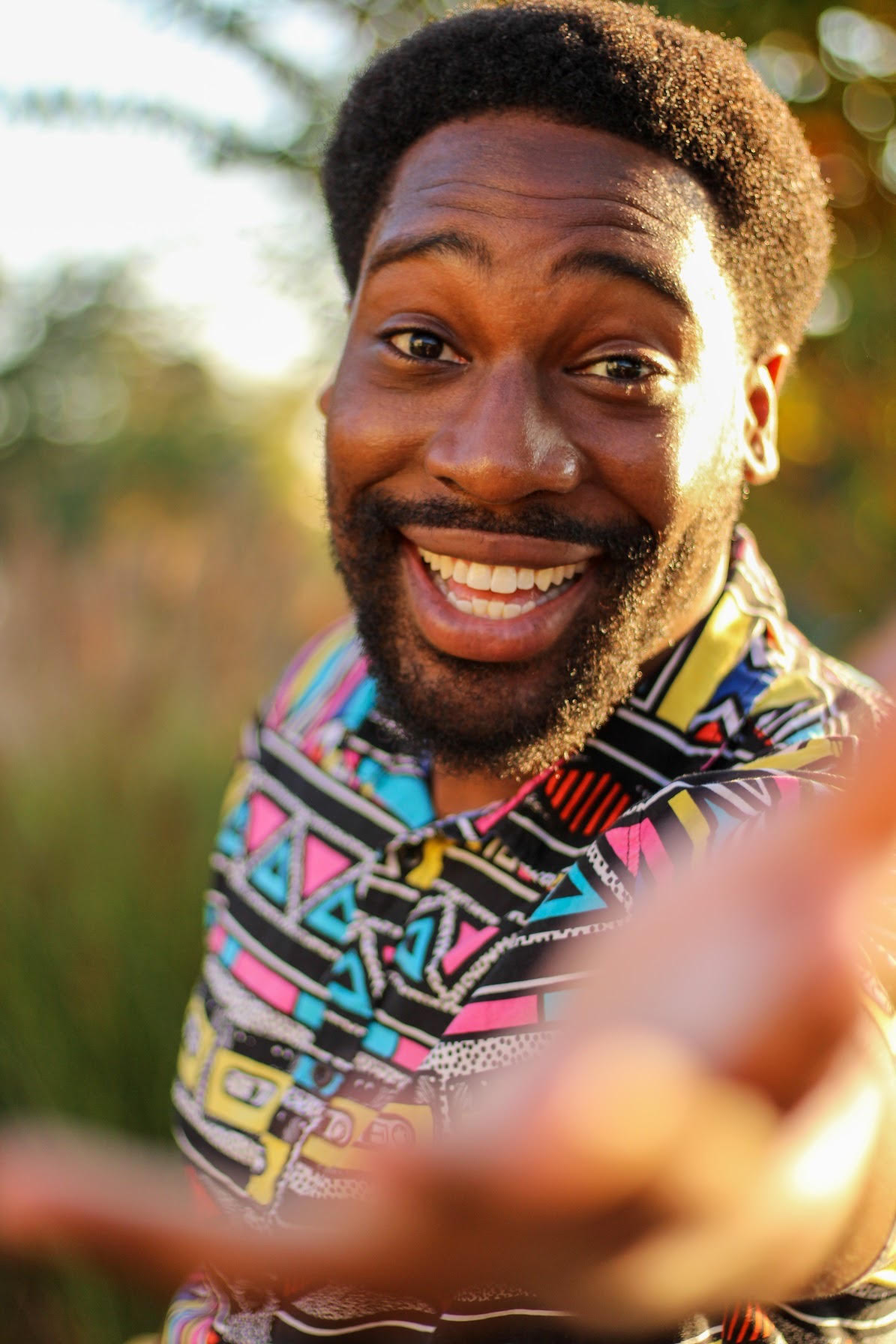 Saturday, March 11, 2023
11:45 a.m. – 1:15 p.m. | Lunch and Learn Session: See, Guide, Trust: How to Guide Children in a Healthy AND Effective Way
Presenter: Chazz Lewis (Mr. Chazz)
Learn about tapping into the power of the authentic self to be better connected with others. In the process learn practical ways to help children and ourselves through conflict; how to better understand children and truly see them in the moment; and shift from traditional models of seeing children to new models so we can put ourselves in a better position to help children (and ourselves) in challenging moments. You'll play games with a purpose. Games will be centered around connection, composure, authenticity, executive functioning skills and good old fashioned fun. Perfect for anyone who wants to learn while having a fun time.
Chazz Lewis, aka "Mr. Chazz", a former Montessori preschool teacher turned educational specialist with a fast-growing presence on social media. Mr. Chazz applies his brand of charisma, humor and insight to important topics in both education and parenting. He's a mentor and motivational speaker who also hosts the podcast, Mr. Chazz's Leadership, Parenting, and Teaching. His mission is to help adults truly See, Guide and Trust children. He is pushing the needle a little closer toward world peace. He wants to empower adults to truly see children, more effectively guide them, and trust that children are doing the best they can with the skills they have in the moment. He goes by, "Mr. Chazz" and he even has a song to prove it. He has been a teacher of teachers and parents for a decade. He has worked with many schools, thousands of teachers and thousands of children as an Educational Specialist.  He earned his Master's in Executive Leadership at American University.