---
Thursday, March 14, 2024
8:00 – 8:30 a.m. | Morning Welcome and Wolf Trap Warm Up
8:30 – 9:30 a.m. Morning General Session | Help for the Helpers: Self-Care and Sustainability
Presenter: John Richardson-Lauve, St. Joseph's Villa
Description coming soon!
Noon – 1:15 p.m. | Lunch and Learn Session: Shining a Light on Early Childhood Education Policy
Presenters:
Confirmed: Matthew Hatfield, State Manager – Save the Children Action Network (SCAN)
Confirmed: Cheryl Morman, President – Virginia Alliance for Family Child Care Association
Invited: Senator Tim Kaine, Representative Ben Cline
Moderator: Navine Fortune, VAAEYC Public Policy Lead
Pick up your preordered lunch, or grab something from the hotel outlets and join us in this annual information session where legislative and community leaders review current policy and initiatives that impact early childhood education, educators, and the children we serve. Learn how VAAEYC is advocating for you and the field of ECE.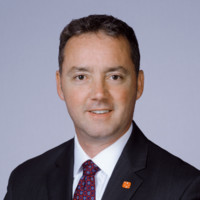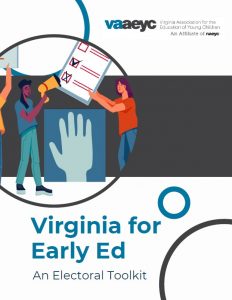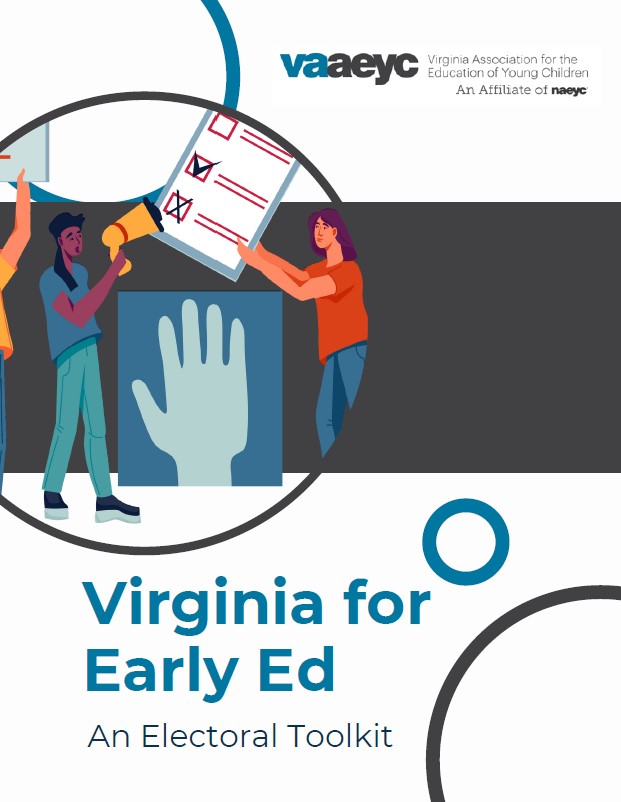 Friday, March 15, 2024
8:00 – 8:30 a.m. | Morning Welcome and Wolf Trap Warm Up
8:30 – 9:30 a.m. | Morning General Session: Bringing the Arts to Your Classroom: Engaging Children Using Musical Call and Response Strategies
Presenter: Kofi Dennis, Wolf Trap
"Call and response" experiences are found in many traditions. In West African cultures, call and response is commonly used as a way of participation in public gatherings, as well as for vocal and instrumental musical expression. Join Wolf Trap Master Teaching Artist Kofi Dennis to explore how call and response experiences enhance literacy, language and math learning, and foster memory, concentration, and listening skills.
Noon – 1:15 p.m. | Literacy Lunch & Learn General Session: Educators and Advocates as Everyday C.O.A.C.H.E.S.
Presenter: Kimberly Johnson, Simply Creative
Pick up your pre-ordered lunch, or grab something from the hotel outlets and join us in this interactive keynote session focusing on intentional strategies and messages that will encourage stronger academic interactions and human relationships. So often, teachers become bogged down with all of the paperwork that constitutes working with families and children. However, in today's climate we have to make human relationships a priority too. The more we can connect and become aware of our own strengths and cultural barometer – the more we can truly impact lives. Dr. Kimberly Johnson will share her experiences and encourage you to take the time to get to know your families and your co-workers. This session will present common sense ways to increase creativity and resiliency among our learners. Participants will leave this invigorating session ready to increase positive behavior, self-efficacy, and improved communication. For some of our families YOU are their everyday COACHES!
5:30 – 7:30 p.m. | Social Event: Friday Night Out with the Stars $20
Join the Stars of Early Childhood Education for an evening of food, drinks, networking, and fun at three different restaurants in Downtown Roanoke! After a full day of attending conference sessions, relax at one restaurant or stop by all three to experience different food and drink. Attendees will receive a drink ticket at each restaurant and special gift commemorating the evening for visiting all three locations.
Participating restaurants include 202 Social House, Three Notch'd Craft Kitchen Brewery, and Well Hung Vineyard Restaurant. Each location hosted by VAAEYC Chapters and Ready Regions!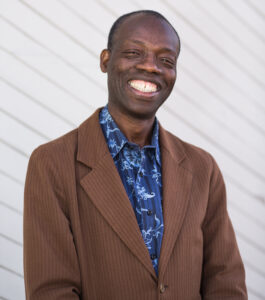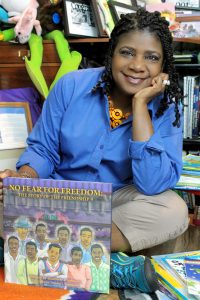 Saturday, March 16, 2024
8:00 – 8:30 a.m. | Morning Welcome and Wolf Trap Warm Up
8:30 – 9:30 a.m. | Opening Morning Session: 5 Things You Need to Know About Kids
Presenter: Jim Harris, Opportunities Consulting Service, LLC
Get ready to laugh and learn as Dr. Harris brings some of the most important developmental principles alive with his down-to-earth presentation style. Dr. Harris will focus on some of the most common misconceptions people have about children and talk about how they affect our ability to intervene effectively. He will pay specific attention to the core developmental needs of children and how they relate to challenging behavior. Dr. Harris will also explore how to strategically approach challenging behavior with children from an instructional perspective.
12:00 – 1:15 p.m. | Lunch & Learn General Session: Partners on the Path of Childhood
Presenter: Jacky Howell, Azspire
Join Jacky as she shares her experience and knowledge to engage educators as partners with children and their advocates. This presentation will engage you with song and discussion and she will share resources to take back to your programs. Come away uplifted in the profession and joyful in the work.