As summer reading goes, I find myself looking towards the children's literature on my bookshelves and revisiting some of the books that I recently purchased to help diversify and update our preschool library.  We often hold onto books forever, it seems, but when we think of what we are reading and sharing with young children, we must provide room for the classics yet not be afraid to share newer quality content.
Rudine Sims Bishop wrote the essay about Mirrors, Windows, and Sliding Glass Doors within children's literature.  This essay has provided the foundation for many great discussions since.  Grace Lin, one of my favorite children's book authors, has a fabulous Ted Talk that discusses this very topic.  In the books we use with young children we must allow opportunities for children to see themselves reflected in the stories, notice and learn about other cultures, and find commonalities and differences from ourselves so that we can better understand and show empathy towards others.  Children's books can provide these experiences. However, those that care for and educate young children must choose and use books wisely to enhance the overall read aloud experience.
This summer, find the time to explore texts you are not as familiar with and find those mirrors, windows, and sliding glass doors.  Try starting with some of these titles from my collection!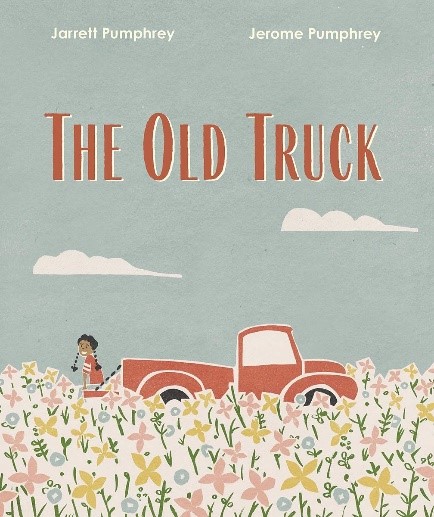 The Old Truck
by Jarrett Pumphrey & Jerome Pumphrey
This story is an illustrated masterpiece, as it conveys so many messages of change over time throughout a character's lifespan. On the endpapers we see the barn being built by a young family who have a baby on the way and a new red truck in the driveway.  Through the years the little girl helps her family with the farm work. The pictures show her getting older and so too is the appearance of the barn and the truck. Then one day a new farmer takes over and brings the red truck and farm back to life. We see that the young girl is now an adult taking over the farm and raising her own daughter there. Through the main character we discover the nostalgia of a barn and truck within the cycle of family.  We come to understand that hard work makes dreams come true!
The simple text of this story is enhanced greatly by the illustrations. Children can understand the context of the story through a quality picture walk before your read aloud. While initially fixated on the old truck, children notice the other changes that occur over time in the landscape, buildings, and people.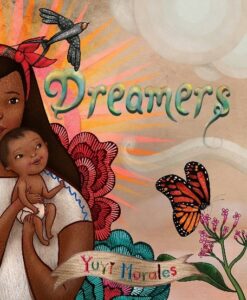 Dreamers
by Yuyi Morales
Yuyi Morales writes and illustrates this as an autobiography of her life as she immigrated to the United States from Mexico with her son in 1994.  She explains her journey in this story with simple language in both English and Spanish that celebrates her bilingualism.  She includes vivid illustrations as well.  Yuyi shares the difficulties of learning a new language and navigating her way through a new country in ways that young children would understand.  Then she describes how she found a library, and her whole world changed.  "Books became our language. Books became our home.  Books became our lives," she writes.  Her new world came alive for both herself and her son through books, especially picture books.  This story shares a personal journey that many students can understand better through the beautiful words and illustrations of Yuyi Morales.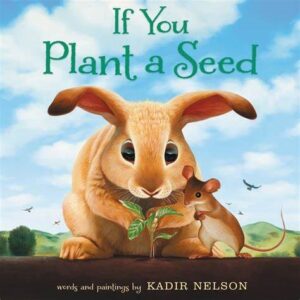 If You Plant a Seed
words and paintings by Kadir Nelson
In a story about spreading seeds of both plants and kindness, we find a lesson to be learned in what a labor of love it is to cultivate both the plants themselves and the kindness within us.  Kadir Nelson's paintings illustrate this book in a way that children quickly understand the choices they make can lead them in the direction of kindness or selfishness. What will you choose?
This story lends itself to making predictions with youngsters.  With few words on some of the pages, children can put voice to the story and characters.  It's also a great way to build vocabulary as children can brainstorm words that describe the many feelings illustrated amongst the characters of the story. Have fun with it!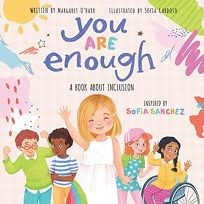 You are Enough:  A Book About Inclusion
by Margaret O'Hair and Illustrated by Sofia Cardoso
In this book we can celebrate the uniqueness in everyone and how being different is hard sometimes, yet in the end we are all great! Sofia Sanchez, a down syndrome model and actress, inspired this story about inclusion. The story recognizes that feeling different can be lonely and leave you with a sense of not belonging, but ultimately friends celebrate you and support you when others don't understand.
This story's inspiring message helps children understand that they are not alone. The illustrations artfully explore all cultures and disabilities to further the inclusive message of "Just be you!"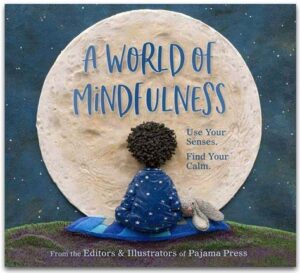 A World of Mindfulness
from the editors & illustrators of Pajama Press
As the cover of this book suggests, this story explores "using your senses and finding your calm."  This is another book full of powerful illustrations that represent all cultures as children explore being mindful of the world around them. The words and illustrations explore different senses like floating bubbles and a swirling snowstorm. Comparisons are made to our feelings such as feeling quiet or scared. Then the story validates these emotions and allows children the opportunity to understand that all feelings are important.
This is a great book to use when exploring the five senses, topics of mindfulness, and social emotional development. Children and educators can engage in thoughtful discussions about themselves, their surroundings, and the feelings they have.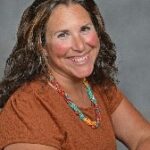 Jennifer Strickler is the Executive Director of Grace Lutheran Preschool in Winchester, VA and an adjunct instructor at Laurel Ridge Community College. She is a board member for VAAEYC and is the President of the Apple Valley Chapter. Currently she is pursuing her doctorate degree in Education Leadership at Shenandoah University. Her hobby (obsession) is collecting children's literature and sharing her collection with other educators and young children.
Source: By Rudine Sims Bishop, The Ohio State University. "Mirrors, Windows, and Sliding Glass Doors" originally appeared in Perspectives: Choosing and Using Books for the Classroom. Vo. 6, no. 3. Summer 1990. http://www.rif.org/us/literacy-resources/multicultural/mirrors-windows-and-sliding-glass-door s.htm